Overview
For students pursuing higher studies in mathematics, machine learning, physics, or statistics.1
This website contains many of the notes for our upcoming course.
Real Analysis Objectives
Develop the ability to construct clear, logical, and rigorous mathematical proofs
Investigate the convergence of sequences and series of real numbers and functions
Explore the concepts of limits and continuity for real-valued functions
Study the theory of differentiation and integration of real-valued functions
Meet Your Instructors
Why Typal Academy?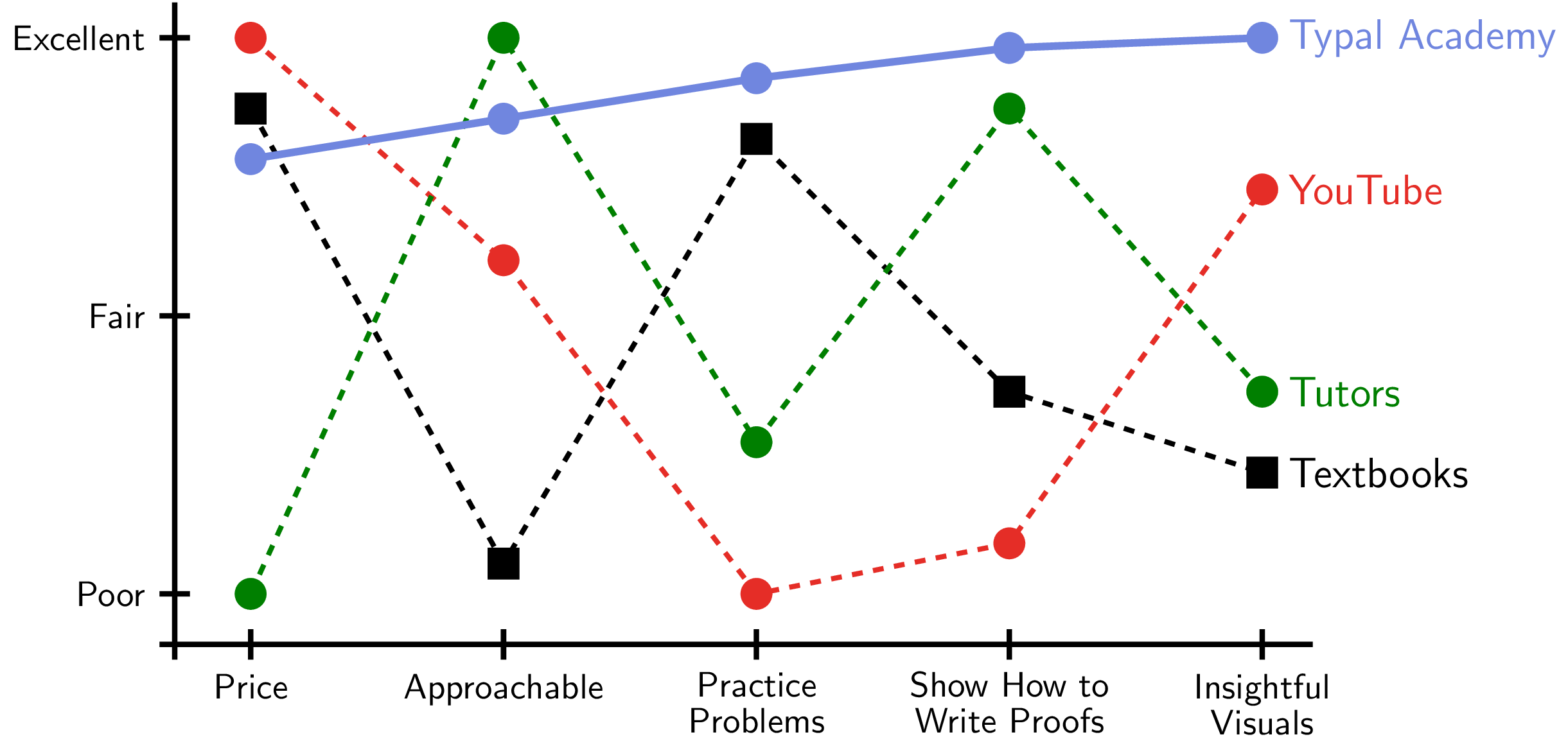 Want to Zoom?
Got a Question?
---
Our real analysis content is based on MATH 131A and MATH 131B at UCLA. ↩